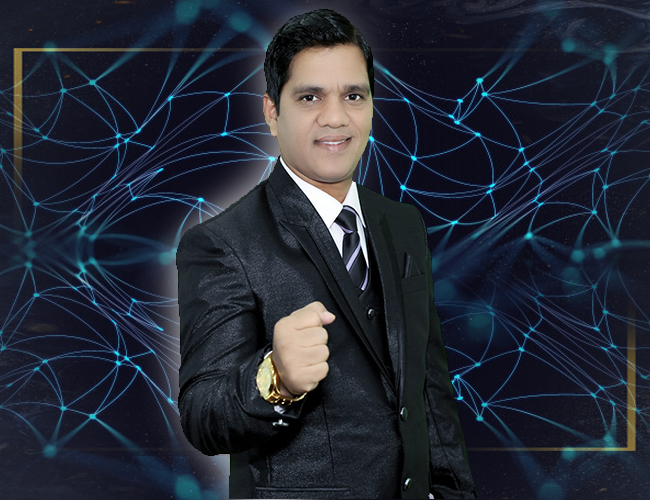 ABOUT THE FOUNDER-DIRECTOR
"Be the master of your own mind". Mr.Sudarshan Sabat is renowned as a brilliant mind power trainer who has helped many people achieve great success in their career. Known for his passion for learning and making the most of opportunities in life, he has learned through experience "Never give up in life." He BOLSTERS and DIRECTS clients on a range of professional and personal issues. Mind Training is distinct from giving advice, consulting, counseling, mentoring and administering therapy. He will reprogram you through our mind transformation training to create a turnaround. He'll make sure you get what you look for because he has absolute expertise.
Discover your inner potential through the amazing mind power workshops.
Re-design and reclaim your life with effective mind power workshops. Sudarshan Sabat has conducted many mind power workshops and helped people find and achieve their goal, solve their problems in life and career, discover their passion and work towards it and power to take quick and wise decisions. More than 25000 people got benefit from this program and become successful through his mind-power training.
His extensive experience and profound knowledge in understanding people's behavior, which he gained by working in various industries, has inspired many people. He received training from 15 Gurus. Over the years, he has helped people achieve things they want in life through amazing mind power techniques. His Subconscious Mind training programs has not only enhanced the power of positive thinking, but also transformed the life of many people.
Aryan Foundation
Aryan Foundation is a Charitable Non-Governmental Organization that was founded by Sudarshan Sabat whose common interest is to reduce the impact of poverty levels in the targeted communities through education with the hope of breaking the poverty cycle among the poor households. Aryan Foundation help children, youth, women and elderly to improve their life in education, vocational skills training and health in order to reduce poverty in India.
Sudarshan Sabat will help you
Enhance leadership, management, and coaching performance
Improve employee motivation, teamwork, and productivity
Enhance employee loyalty and reduce turnover
Reduce conflicts with others
Improve your business development efforts
Enhance the value of your professional networks
Achieve higher level results in a shorter time period
Experience greater satisfaction & fulfillment at work
Dramatically reduce your levels of stress and frustration
Overcome internal and external obstacles to success
Dramatically enhance professional and personal relationships